not for your listening pleasure
12:00am, 2-26-2020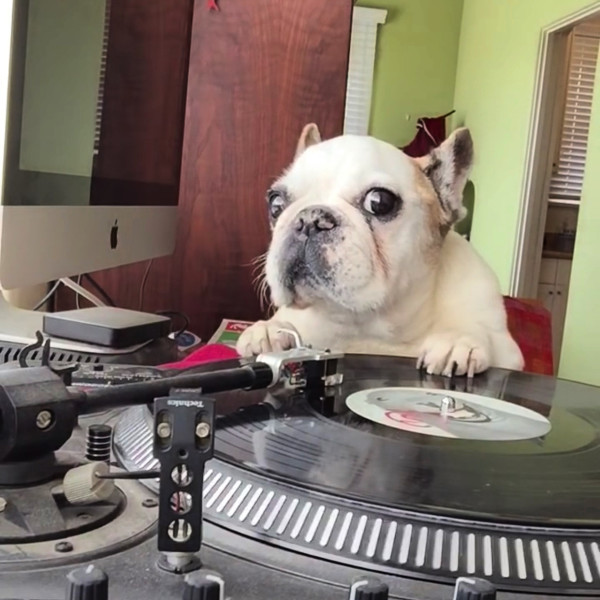 <<
Cold Ones & Rolled Ones
Started this show with a new garage punk & roll band outta Boise Idaho called BONE HAUS. That kicked off a dive into some tried and true garage bands including: THE BARBACANS, LOS DUG DUG's, LOS SAICOS, THE CRAMPS & THE GUN CLUB.
Also played a couple tracks off the new WIRE album Mind Hive. Had a listener call in asking for VARUCA SALT's Seether, so of course I did oblige taking it back to the 90's. Transitioned into a handful of heavier offerings from 7 YEAR BITCH, THE WIPERS etc.
after a break came back with some Central American metal & punk from TRANSMETAL, VÓMITO NUCLEAR, ESPÉCIMEN, GARROBOS, ESKROTO & REBEL D'PUNK. Ended with Ocean Planet by GOJIRA.
12:00am

not blue

by

bone haus

on

demo

(

self

)

12:03am

haywire

by

bone haus

on

demo

(

self

)

12:08am

Kick the Children

by

The Barbacans

on

god save the fuzz

(

boss hoss

)

12:10am

Cambia Cambia

by

Dug Dugs

on

cambia cambia

(

RCA

)

12:13am

come on (van aqui)

by

Los Saicos

on

7"

(

dis perú

)

12:17am

Fever

by

The Cramps

on

12

(

illegal records

)

12:21am

goo goo muck

by

the cramps

on

Bad Music For Bad People

(

IRS

)

12:24am

Fire Spirit

by

The Gun Club

on

Fire Of Love

(

Munster

)

12:26am

jack on fire

by

Gun Club

on

Fire Of Love

(

Slash

)

12:29am

off the beach

by

wire

on

mind hive

(

Pinkflag

)

12:35am

Primed and Ready

by

Wire

on

Mind Hive

(

pinkflag

)

12:37am

Seether

by

Veruca Salt

on

American Thighs

(

Minty Fresh

)

12:41am

over the edge

by

young adults

on

black hole

(

amdiscs

)

12:44am

tired of nothing

by

7 Year Bitch

on

sick 'em

(

c/z

)

12:47am

knot

by

7 year bitch

on

sick 'em

(

C/Z

)

12:56am

in lust you trust

by

7 year

on

sick 'em

(

C/Z

)

12:56am

dead men don't rape

by

7 year

on

sick 'em

(

c/z

)

1:00am

way of love

by

the wipers

on

land of the lost

(

restless

)

1:03am

and breeding

by

priests

on

bodies and control and money and power

(

Don Giovanni Records

)

1:07am

Rich Man's Dreams

by

Neo Boys

on

7

(

Trap Records

)

1:13am

i believe you

by

White Lung

on

deep fantasy

(

domino

)

1:13am

survive

by

bags

on

7"

(

dangerhouse

)

1:14am

I Wanna Be Your Joey Ramone

by

Sleater-Kinney

on

Call The Doctor

(

Sub Pop

)

1:16am

killers

by

transmetal

on

desear un funeral

(

*

)

1:24am

dios nos agarre confesados

by

transmetal

on

mexico barbaro

(

discos y cintas denver

)

1:29am

qué fácil

by

vómito nuclear

on

especie en extinción

(

discos y cintas denver

)

1:31am

vómito nuclear

by

sardo

on

especie en extincion

(

discos y cintas denver

)

1:35am

mistica

by

especimen

on

subkonzziente

(

discos y cintas denver

)

1:38am

buenas noches dios

by

especimen

on

enfermedad mental

(

hell pigs

)

1:41am

sangre

by

Garrobos

on

un segundo mas...

(

producciones pyp

)

1:44am

tribus

by

garrobos

on

un segundo mas...

(

pyp

)

1:46am

victimas

by

eskroto

on

dolor a un muerto y grotesco

(

discos y cintos denver

)

1:49am

susy

by

rebel d'punk

on

delincuencia

(

d&c

)

1:50am

ocean planet

by

gojira

on

from mars to sirius

(

Listenable Records

)

1:53am

todos somos punk

by

vómito nuclear

on

la gran estafa

(

discos y cintas denver

)